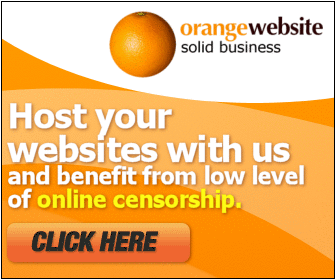 The online community has grown significantly over the past decade due to the growing trend in technology and various other fields, as a result, several companies have formed to provide online services that can be paid through various means.
Some of the many online services include e-mails, blogging, Wikipedia, and even more unique services like Virtual Private Server Providers.
A more recent innovation was Bitcoin, which is now being used as a popular online payment method. Virtual Private Server providers are now looking to adopt Bitcoin payments in order to attract more customers as they notice the increase in the cryptocurrency's adoption over the past few years.
Virtual Private Servers
Among the many online services available, users have access to Virtual Private Servers that allow people to access a virtual machine through their own PC. This type of service provides many benefits for hosting small or medium websites, reducing the cost of upgrading computer hardware, and testing/using other operating systems.
Anonymous Virtual Private Servers
A form of Virtual Private Servers (VPS) are anonymous VPS's where users who sign up through TOR or VPN can remain anonymous when using the virtual machine. With the recent internet privacy issues (hacking, stolen identities or financial information, etc.), many appreciate such services.
Anonymous VPS Bitcoin Friendly
Anonymous VPS's are now provided by several companies including BitcoinCloud.eu and LibertyVPS, who not only they accept anonymous  connections to sign up, but also payments through Bitcoin. With the decentralized Bitcoin payments and anonymous VPS's, a user can have access to a virtual private server without risking its own privacy or sensible information.
Some words about Bitcoin
Bitcoin was originally released as an open source software where users could "mine" digital currency called bitcoins. The transactions were registered through its peer-to-peer network, without the need of a central agency. Due to the lack of a central regulation, many have questioned its long term success and whether or not it will become a long term form of payment; but was a weakness for some proved to be the cornerstone of the currency's success.
Bitcoins are mined by using, nowadays, specialized processors to verify and record payments into a 'ledger' called The Blockchain. Although it is still very early for this industry, there are entire houses that contain hardware purely for bitcoin mining. Over the past 2 to 3 years, Bitcoin became a trusted digital currency and had convinced service providers that it could be stable.
As Bitcoin becomes more and more trusted, online service providers will begin to adopt the method of Bitcoin payments in order to provide customers more flexibility, anonymity, and security; while at the same time enjoying the influx of more clients (a win-win situation).